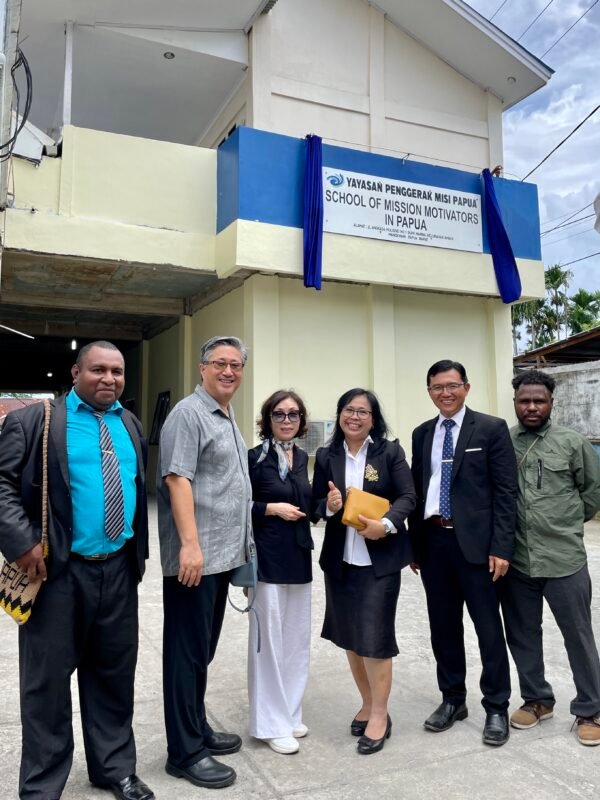 The First two Missionaries from Germany, Ottow and Geisler came to Mansinam Island Manokwari City, Papua on February 5, 1855, and then, more Missionaries from other Countries followed.
Before the Missionaries came, we had more than 250 tribes that were always involved in tribal wars and some tribes even ate the human body as a great honor in occult belief, but because Missionaries brought the Gospel and taught the value of life. It made a big Impact on Civilization in Papua.
Today we have many churches and Bible schools in Papua, but we are not following the example of missionaries who gave their lives for Papuans. are there any missionaries from Papua to the nations? There is none. Because we lack understanding about missions and no motivation on missions.
I have been studing and ministry in the Philippines for about 7 years because of God's calling, "Go to the Philippines!" In the year 2011 in the middle of the Crusade in Basilan Malamawi Island, the Philippines, I saw the vision "the Lord will send more His Missionaries". 
In the Year 2022, I met with Pastor Syafrin Tiranda, he had a vision about opening the school of missions and sending Missionaries out, but he had no idea how to start and operate the school. Early year 2023 we visited Dr. Paul D Kim, Founding president of the Mission Motivators in the Center located in Samal, Philippines. We asked him to help us to start the School of Missions in Papua and also to be a mentor for us. After the meeting with him, I was able to undergo training to be a training director in SOM, Papua and Pastor Syafrin was appointed as an Executive Director of MM, Papua.
On September 28,2023, the School of Missions, Papua was started officially with 7 trainees and 1 missionary, 1 staff and 1 student staff in the presence of Dr.Paul D Kim, Founding President of MM, Rev. Syafrin Tiranda, Executive Director of MM Papua, known as "Peggerak Misi Papua", and Mayor Region of Manokwari Hermus Indou.
If there were no Gospel Papua would not civilized, if there were no Missionaries no one woulod tell us about the value of life: we have been so far away, but we have been reached by them! Today there are no excuses we have to pay back by sending out missionaries to the nations: we have received for free: we have to give for free also!
Alberto Imbiri, Training Director of SOM, Papua